Upcoming Workshops and Class Series

Yoga for Menopause
with Sandy Carmellini
May 22, 29 and June 5
7:30 – 9 pm
Yoga can help women tremendously in navigating through this passage of change. During menopause, we face new challenges as we redefine ourselves and our roles. The need for solitude, reflection, and a spiritual practice increases and the holistic practice of yoga can help to balance the endocrine system, and regulate hormonal and glandular shifts.
Come join us on Wednesday evenings and learn how to use yoga to relieve hot flashes, alleviate anxiety, mood swings, fatigue and depression, strengthen bones and increase cardiovascular health.
Open yourself to the beauty and grace of this profound change through the practice of yoga.
This class is open to anyone, regardless of yoga experience.
Tuition:
$60 for the 3 week series
$25 drop-in
or use your class pass
Sign up for the full series and get free samples of two DoTERRA essential oil blends for women
https://www.adelineyoga.com/event/menopause/

Journey Into Iyengar Yoga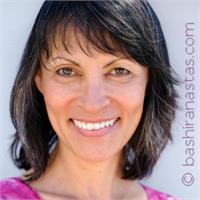 Saturday

,

5/4/2019
From:

1:00 pm - 2:30 pm
Saturday,

5/11/2019
From:

1:00 pm - 2:30 pm
Sat
urday,

6/1/2019
From:

1:00 pm - 2:30 pm
Saturday, 
6/8/2019
From:

1:00 pm - 2:30 pm
B.K.S Iyengar was taught yoga in his youth by his brother-in-law, T. Krishnamacharya. B.K.S. Iyengar developed his innovative and inspired approach to yoga through intense practice and self-study. His seminal book, Light on Yoga, has been continuously in print since originally published in 1966. According to Mr. Iyengar, "The yoga I teach is purely Astanga yoga, known as the eight limbs of yoga. My pupils who follow me call it 'Iyengar Yoga' to distinguish it from the teachings of others." Iyengar Yoga is differentiated from other methods by a world-wide, standardized system of instruction. Certified Iyengar Yoga Teachers (CIYTs) undergo rigorous training and evaluation to earn their certifications. Only CIYTs are permitted to describe their method of instruction as "Iyengar Yoga." CIYTs are trained to provide clear demonstrations of each posture and are skilled in the use of simple props to maximize the opening and awareness of the body, providing support to the less flexible, and extra extension to the more advanced student. Teaching is oriented towards gradual but steady progress, rather than quick and fleeting results. Each Iyengar Yoga class is a unique sequence developed by the CIYT to guide students through a safe and systematic progression. Through skilled instruction and practice, students learn to penetrate beyond the physical body to the inner kosas (layers) of mind, energy and spirit, gaining vitality, clarity and calm through the practice. Iyengar Yoga is a powerful and sophisticated discipline which can be practiced in all stages of life. The benefits are far-reaching and will assist the practitioner in every aspect of daily living. Sandy will give us a glimpse of the underlying methodology and heart of Iyengar yoga. This series of four workshops is designed for students, teachers and aspiring teachers of any lineage who are interested in embracing the power of Iyengar yoga in their lives and practice. "Devoted Discipline" is the focus of all four workshops. We will explore asana and pranayama as a way of creating devotional discipline in our body, spirit and mind.
http://www.claytonyogashala.com/